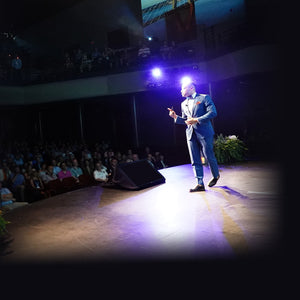 UNLOCK THE 6 DIMENSIONS OF SUCCESS
You have the power to live a rich life of wealth, health, freedom, and happiness.
With wisdom learned through decades of entrepreneurial experience and studying the greats, Ethan King will help you unlock your potential and guide you to the life of your dreams.
Believe it or not, you can have it all.
Entrepreneur
Ethan King has come a long way from scraping together $700 with his college girlfriend to launch stuff4GREEKS, which has grown into one of the world's leading brands for custom fraternity and sorority merchandise.
He is also co-founder of Zeus' Closet - a growing chain of retail stores that provide on-demand embroidery and printing.
Over the years, Ethan has founded and invested in many other ventures. His companies have won awards for business growth and industry excellence.
Mentor
Ethan gives back by mentoring young, creative entrepreneurs.
He is also passionate about helping institutions fight the battle against childhood cancer.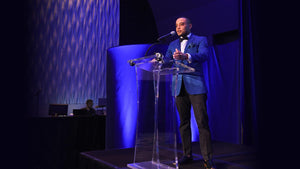 Ethan King teaches established entrepreneurs how to achieve whole life success through sustainable business growth, reinvention, lifestyle design, health optimization, and longevity.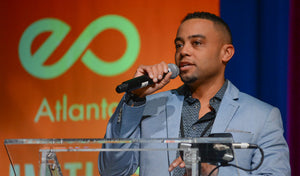 Ethan's keynotes and programs will help attendees achieve their greatest potential with actionable steps to optimize your brain, body, business.
On stages across the globe, Ethan shares actionable lessons learned along his journey from starving artist to CEO of multiple 7-figure brands, and his transformation from flabby dad to the Over 40 & Fabulous cover of Best Self Magazine.
Business Leader
Ethan is passionate about helping CEO's grow, personally and professionally. He has mentored many small business owners to the $1M/year revenue mark and beyond.
Ethan is former Atlanta chapter president, and a member-leader in Entrepreneurs' Organization (EO), where he has served as Communications Expert for the U.S. East Region, and won the global award for External Awareness.
Keynote Speaker
Ethan is a top-rated international speaker on the topics of business growth, reinvention, lifestyle design, health optimization, and longevity.
His keynotes and courses will help you achieve your greatest potential in your fitness, fashion, finances, freedom, family, and fun.
Book Ethan to Speak At Your Next Event
Professional
Emcee
Ethan is known for bringing the right energy and a smooth run of show to some of the world's biggest conferences.
He has shared the stage with the likes of Gary Vee, Arianna Huffington, and Grant Cardone.
Contact Ethan about being Master of Ceremonies for your next event.
Hire Ethan for Your Event
Beauty
Influencer
Ethan works with top brands and service providers in beauty, fashion, and wellness.
Contact him about promoting your brand or product line.
Contact Ethan
Ethan's message was extremely well-received by our conference attendees. His story added an element of inspiration that truly touched our viewers. We look forward to having Ethan back soon, to inspire and teach more people together!"

Tavares Stephens, Co-Founder & President

VerbalEyze
Ethan spoke to our group of real estate entrepreneurs during a scary time when the economy was devastated by coronavirus. Members left inspired by his message, and better equipped to adapt to the business challenges ahead."

Juan Pablo, CEO

100 Percent Financed
EO NERVE Charleston was one of our best regional conferences, and it was largely because of Ethan's efforts and hard work as Master of Ceremonies. Ethan is a marketing genius and went above on all fronts. He was a key contributor to our success. Ethan, THANK YOU for the 4 conference days and countless other meetings and hours you spent helping us. You were truly the superhero in all this."

Clay Reale, Event Co-Chair

Entrepreneurs' Organization
Ethan spoke at our recruitment banquet, and out of the young men who attended, 94% committed to UGA!! This is our highest percentage yield to date. We are incredibly excited about the results. Thank you!"

Michelle Cook, Ph.D., Vice Provost

The University of Georgia
★★★★★

Earlier this month, our members tuned in to listen to Ethan's keynote on learning how to make finances fun & sexy.

Here's what they had to say:

I loved...
"How relevant and on point it was!"
"Ethan's clearly defined processes."
"His honesty and the thought that went into giving practical examples and links."
"When he shared the 'magic' numbers."
"The good, practical examples."
"His great tips & experience shares. Real sharing of mistakes made."

Helene Smuts, Chair

EO Accelerator Cape Town